When: Saturday 2nd of March 2019 - 18:00:00
End: Sunday 3rd of March 2019 - 06:00:00
Duration: 0 days 12 hours 00 minutes
Meeting Point: Langford Park, Jarrahdale, Western Australia, 6124, Australia
Venue: Langford Park
Email: info@perthmtb.asn.au
Details:
2019 Dusk till Dawn 12 hour

2019 R&D Speed Shop - Dusk till Dawn 12 hour
Information & Competitors Notes
2nd & 3rd of March 2019 – Langford Park – Jarrahdale
2019 see's the return of the famous 12 hour overnight event the Dusk Till Dawn!
After a two year break we have decided to relaunch the D2D after feedback and requests from local riders. We are returning the event to its spiritual home of Langford Park in Jarrahdale. We have moved the date to see the D2D run as the first event of the 2019 year. We believe this will provide a welcome change and inspire people to give the event another go in 2019.
We will be running in the usual format of a 6pm to 6am race on a multi-lap course with solo, teams and mixed teams format. We are going to keep the event fairly simple in 2019 to reassess its popularity and gauge rider interest. We will have some merchandise available for order prior to the event if you would like to have a t-shirt however in 2019 it will be by order only, this will help us to keep the entry cost down also. We will provide details on merchandise as soon as we have pricing and design finalised, you can enter before this occurs.
The event is also a Tier One level part of the new MTBA Cup. This is the new format of the national series so you will be able to collect points towards the national marathon series depending on your placings.
As always you will have a great time riding through the night under your lights on the great Jarrahdale course. Jarrahdale is perfect for this event with a smaller amount of elevation and sensible trails for an all-night event. We expect the course will run around 13km for a lap although we are still working on the final course design at this time.
Sponsors:
We will have prizes for the solo riders and teams provided by R&D Speed Shop who are our major sponsors for 2019. We will also have spot prizes from Ground Effect Clothing, Rock n Roll Mountain Biking and Hammer Nutrition.
Please click on the links below and check out our great sposros products and services. Without the support of these great MTB supporters we would not have events like the Dusk Till Dawn!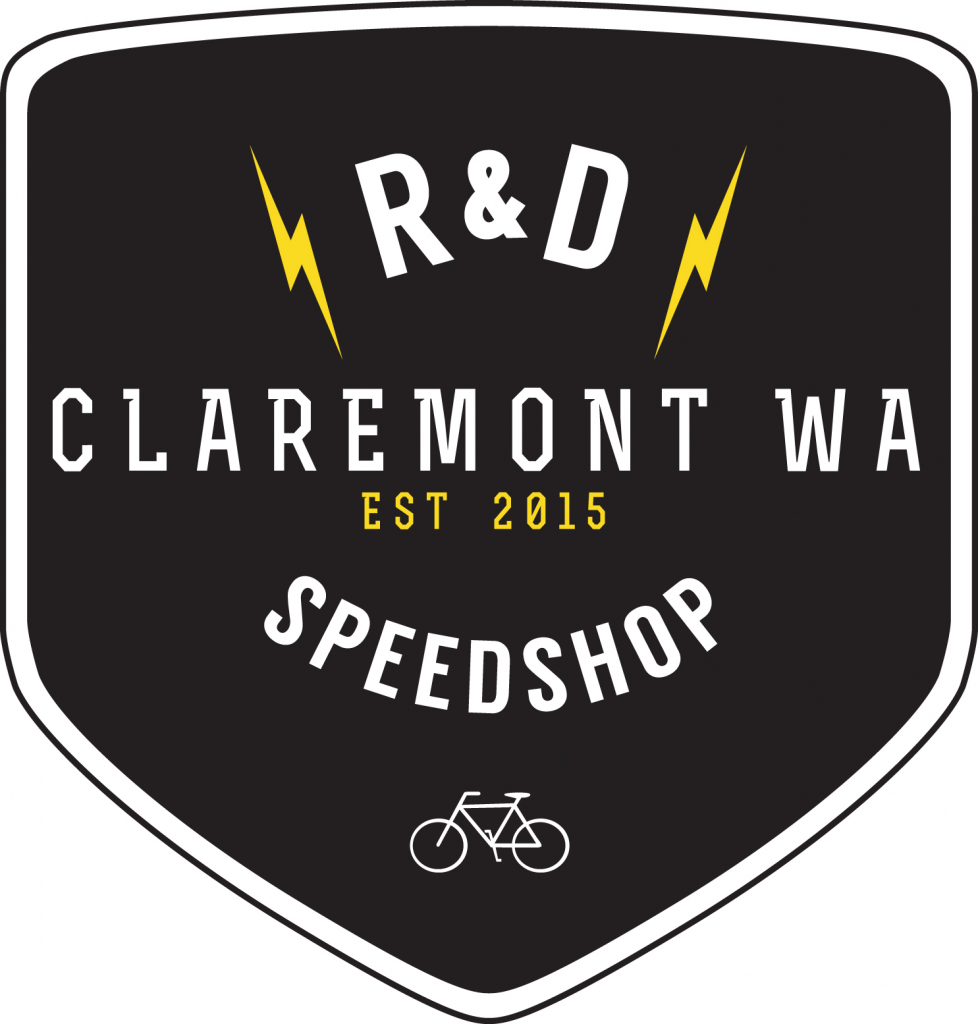 https://www.rdspeedshop.com.au/

https://www.groundeffect.co.nz/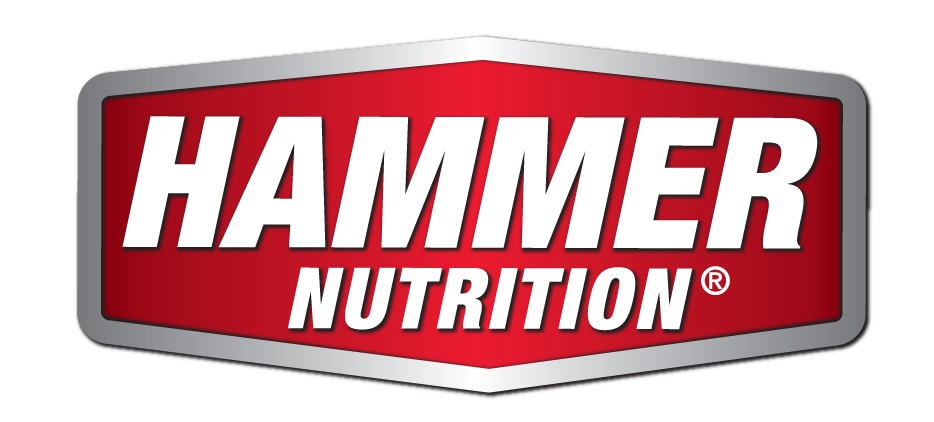 https://www.hammernutrition.com.au/
https://www.rockandrollmountainbiking.com.au/
If you have any questions please email us on d2d@perthmtb.asn.au or visit the event page at the PMBC website www.perthmtb.asn.au/about/Dusk-to-Dawn
Entry Link: https://online.mtba.asn.au/ERegister.aspx?E=6141
Competitor information kit 2019
This kit provides essential information for all competitors. Please read the information carefully. It will help prepare you for the event and ensure that you participation is safe and enjoyable.
KEY POINTS:
No Helmet No Ride
No Lights, No Ride
Arrive and register early – its going to be crowded.
Food, Water, Shelter – Bring all three.
And Take Everything away – including your rubbish.
DON'T PARK in NO PARKING areas.
Finally. Be Cool. It's a 12 hr race and most of the people are here to have fun.
Programme
Saturday 2nd
1.30pm – Event Centre opens.
2-4.30pm all teams must pick up their number plates, timing equipment and race bags
4.30pm – Vehicle access to the drop off areas closes. After this time vehicles will be directed straight up to the event parking.
5:30pm - Compulsory Race briefing for all riders.
6:00pm - Race start for all solo and teams under lights.
Sunday 3rd
5:30am Course closes
6:00am Race ends - Breakfast start cooked by volunteer fire fighters
7:00am Presentations start
Please consider your safety when travelling home, if you don't have a driver who has slept then please be very sensible and ensure your safe return home!.
Important Information:-
Food, Water, Shelter – you will need to bring all three to Jarrahdale
Pay attention to the event volunteers and officials. Park where you are requested to. There is limited space at Jarrahdale, to make this work then it will require everyone's co-operation.
Solo riders may drop their gear off in the main Carpark, Team riders should follow the signs to the team drop off area.
It has been extremely dry this year, as such there is an extreme fire risk at Jarrahdale. A total fire ban will be in place for this event. The Jarrahdale Fire brigade have even specifically asked us to be careful where we park hot cars. Please be aware that a hot exhaust is capable of starting a fire in the dry conditions out there at the moment. Stick to the roads and we'll all be ok.
Lights may not be needed on the first lap however we encourage you to have them on in case you have a mechanical and have to walk back to the village for repairs. Sunset is at 7.08pm, and last light at 8.09pm. Sunrise is at 5.03am Lights off will be at approx 5am. This means you will need lights for 10 hours.
There will be a charging station at Race HQ.
The toilets in the permanent toilet block will be closed during this event.
Arrive early and follow the directions of the Volunteer Fire Fighters who will be directing all traffic. Have a gold coin ready as you enter Langford Park for the local Jarrahdale Fire Fighters who are helping us hold this event for you, they will also be holding a food & drink stall during the event.
Parking will be tight so if possible organise a car pool with your team/friends, like last year there will be a drop off zone (see Race Village Map). The bottom car park can only be used by Event Volunteer's, sponsors and officials, entry to this car park will be monitored. All other cars unload then proceed to the upper car park.
All competitors must have a red rear light affixed to their bike or person after the designated time during night laps.
Also you need to carry out what you carry in, that means take home your own rubbish. Rubbish bags will be available from the Information/Rego Tent.
There is no "Half Lap" this year.
My Telstra number is 0419905133 (Chris Park). This will be switched on from 12pm tomorrow and can be used to contact me in an emergency. A team change is not an emergency
12 HOUR RACE BRIEFING
This years start will a mass, self seeded start. The start will be on the road near the end of the main loop and will run down to the round-about then across the round about and along the road up towards the Gazebo – this adds about 2 kms to the first lap. (see the green line below)
MASS START CONGESTION COURTESY; at the start of large events there's often congestion at points on course in the first lap, please be considerate during the start of the race as everyone is being held up equally, the event is long enough to make up time later, anyone being rude or aggressive on course can be reported to race organisers
OVERTAKING MANNERS; throughout the whole night no rider should feel intimidated on the track, passing protocol is to call 'rider' with enough time for the person ahead to be aware of you & then to overtake when it is safe for both riders, remember that great riders are great at overtaking, they pass without any extra effort or causing any distress
Any Rider caught cutting the track at any section will have themselves & their team pulled out of the race immediately, please notify registration if any participant is seen cutting the track, beware there will be spies out on the track
FIRST AID & EMERGENCY ACCESS SIGNS; it is a priority to give assistance to any rider in need no matter what race position you are in, the first person at the scene of an injured rider must stay with the person, the second person must take note of the location and the closest emergency access point and inform race officials as quickly as possible, if there is an accident on course the first aid emergency vehicle will have right of way on the course, see map below for where the emergency access signs will be
DO NOT DISTURB TIMERS during the night they are doing a tough job making sure all your laps & split laps are recorded, give them clear sight of riders at all time
PROJECTOR LAP TIMES; if any legitimate mistakes are noticed during the night they can easily be amended later by lodging your query with the timers politely, which they will sort it out before the final presentations are made
TIMING MATTS; stay away from the timing matts with your transponder, if you are carrying or wearing the event transponder DO NOT GO NEAR THE MATTS
SOLO RIDER TRANSITION can occur in the allocated space just after the start/finish line or in the team tent area, if solo riders are stopping along the team tent area make sure you do not obstruct any fellow riders on course through the area
TEAM TRANSITION is to occur ONLY in the area allocated after crossing the Start/Finish line and Team Transition is to ONLY occur after each team member has completed both the entire lap
finish time is 12 HOURS from the race start, you must start your lap before the countdown finishes BUT for added excitement this year you can send a team member out to finish on the split-lap matt but they must still have started by the countdown
Strictly no IPODS/MP3 Players with headphones to be used on the course. Speakers safely affixed to your bike are fine so long as they don't present a safety risk to you or other riders.
All competitors must have a red rear light affixed to their bike or person after the designated time during night laps.
Support the Volunteer Fire Fighters Stall, buy a drink or some food from them at some stage throughout the night or give them a donation as we cannot hold these events without their help
Keep Jarrahdale clean, try not to drop rubbish on course & pick up all litter at the end of the race, garbage bags have been provided for each team, please take home all the rubbish you brought with you, absolutely no rubbish should be left on the ground around you when you pack up and lend a hand packing up the event
Hang around for the presentations in the morning as lots & lots of prizes are going to be given away, everyone has a chance of winning big but if you are not awake you will not have the opportunity to get hold of any prizes!
All transponders must be handed in to registration in the morning, if your team does not hand in the transponder you will be charged for it
MOST IMPORTANTLY; enjoy the atmosphere and have fun all night long!!!
The TRACK
Approx 12.6 kM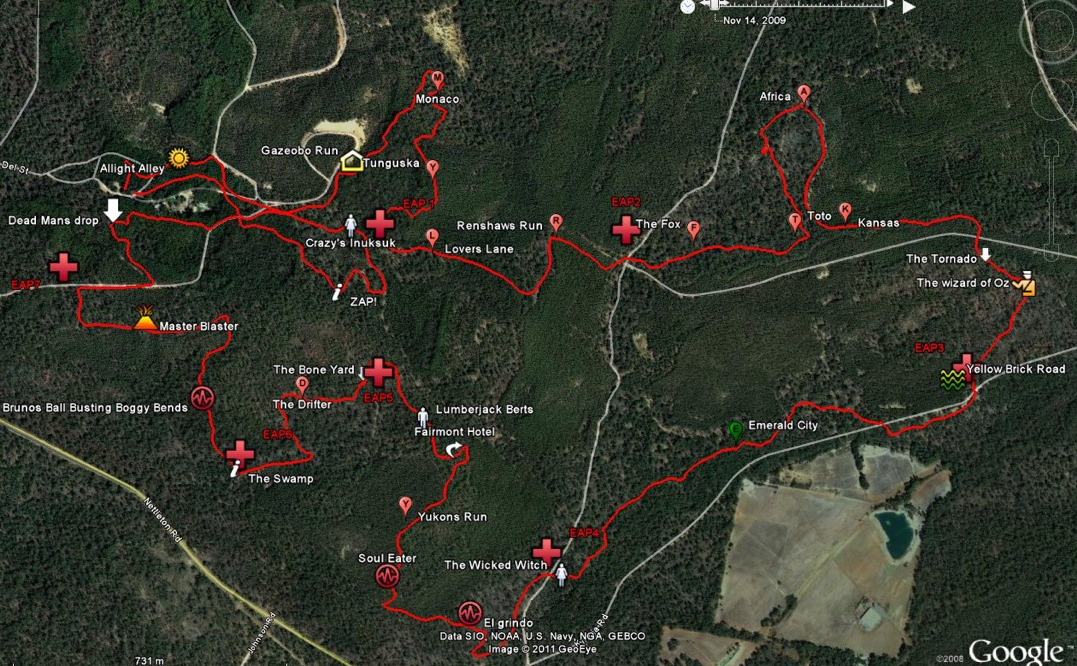 The Start Loop (In Green)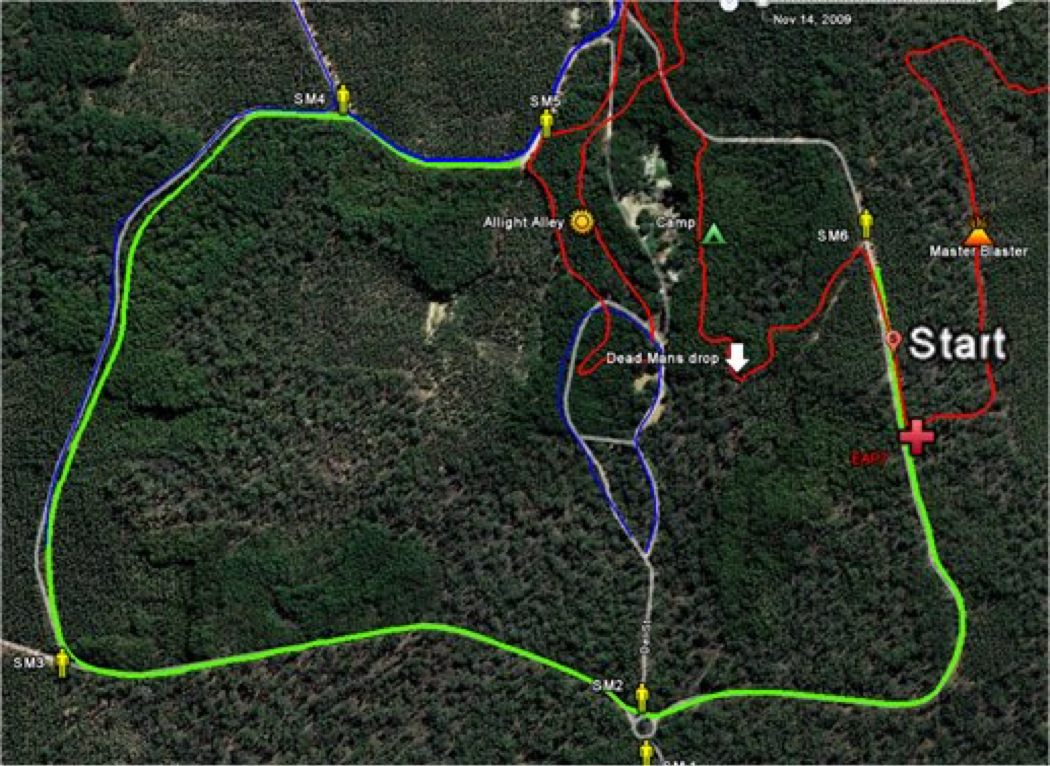 Camp Drop off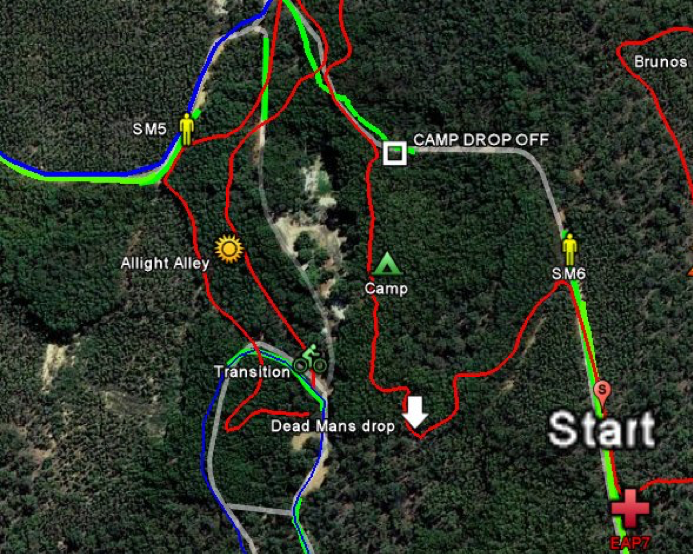 The Village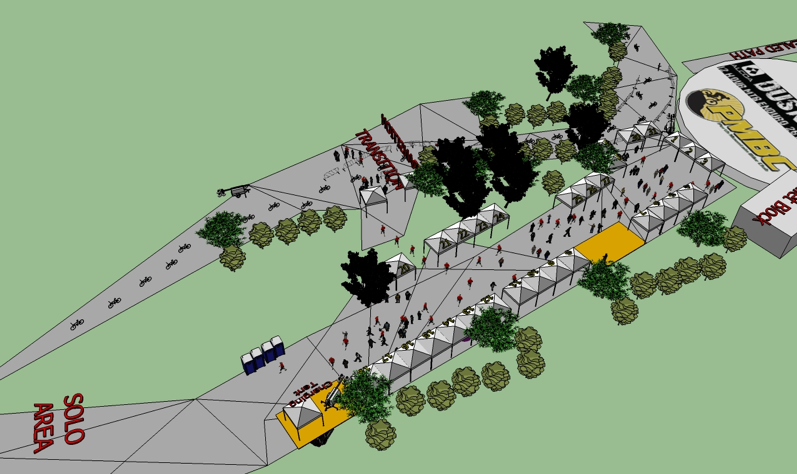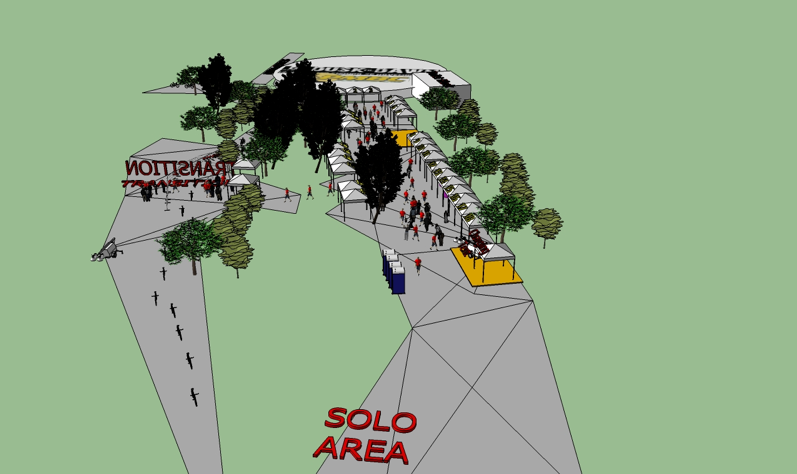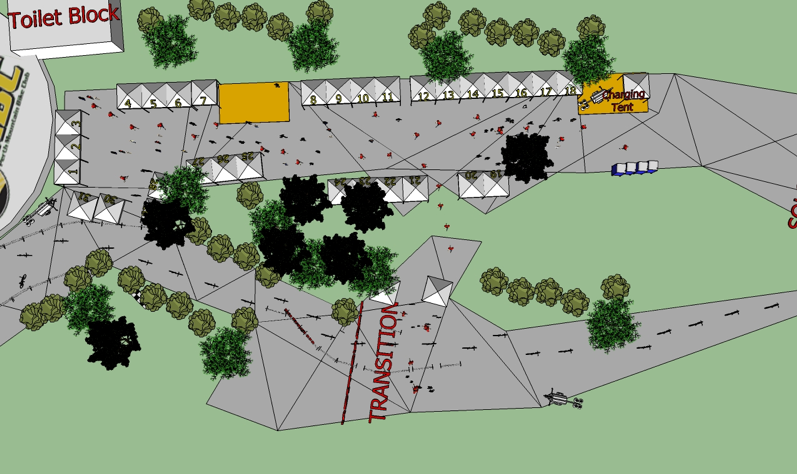 Dusk till Dawn 12 Hour MTB Enduro Race Rules and Tips

There are no formal official National rules regulating endurance mountain bike racing, generally the rules for most 12-hour events have evolved over time, as the race format grows. Commonsense should apply at all times. Rules may differ from event to event, and what may apply in one event may not apply in another. Please understand this and read the rules for each race. The current rules for the 2010 12 Hour MTB Race are here:

MTBA

The 2019 12 Hour MTB Race is run under the auspices and general guidelines of MTBA including the permission of ASDA to attend the event.

The Course

Race Course. The course will be set and marked by early November. It is roughly a 12.6km loop consisting of singletrack, and fire road. It will be marked by the use of a mixture of arrows, bunting, and crowd control barriers. There will be sections throughout the course where there are no markings however there will also be no decision points either – just keep riding. At each decision point (which way now!) the course will be marked. At the end of each lap the course passes through the Timing Tent and Transition Zone.

Emergency Access/Checkpoints. If you come across a rider who is in trouble physically you MUST stop. When the next rider on track comes past one of you must continue on to raise the attention of a marshal while someone stays with the distressed rider. Please take note of the nearest emergency access point sign when alerting the marshal. This will help us to get to the injured rider quickly. Both riders' times will be reviewed accordingly. Any rider who does not offer assistance may be disqualified from the race. There will be at least six emergency access points around the course.

Course Modifications. The Race Director and Trail Crew may need to alter the course at any time throughout the race. This will be done only in extreme circumstances that could include diversions due to excessive rainfall, mudslides, fallen trees, track damage or any other form of development necessitating a course change. The course modification will be made so as to limit any disadvantage to any individual team.

Emergency Vehicles. If an injured rider has to be evacuated, then an emergency vehicle may have to move through the Forest to conduct the evacuation. The Emergency Vehicle will have hazard lights and headlights on at all times. Riders should slow down to let the vehicle pass if required.

Rider and Bike

Helmets. All riders must wear an Australian Standards approved cycling helmet whilst riding a bike at the 12hr race or a helmet of acceptable international standard as published on the MTBA website from time to time.

Race Numbers and timing. Each rider is given an individual race number. This must be fitted to the handlebar area of the bike in order for your lap to be timed and counted you must ensure that your race number is legible (zip ties are provided). Do not deface, or trim the race plate smaller or wrap it around your cables in such a way that it is not legible. If timing cannot read your number, your time may not be recorded and your lap time will not count. Your race number is yours to keep after the event; it will make a great souvenir over the bar.
Your number plate is your timing chip.

Fit to Ride. If in the opinion of a Transition Marshal or the Race Director, it appears that a rider is not fit to ride, that rider will be directed to be reviewed by the First Aid crew before being allowed to commence a lap. Fit to ride means that you are capable of completing a lap without endangering yourself or other competitors. The decision to be allowed to continue to race rests with the advice received from the first aid crew and will be applied absolutely. Teams can swap the rider for a fitter rider, so that the team doesn't lose time. We actively encourage teams to undertake this review pre-transition, as part of normal team management and for team captains to ensure that their riders are fit to ride.

Registered Riders Only. Only registered riders and those given approval from the Race Director (eg: first aid, media and course sweeps) are allowed onto the course. Spectators are permitted on the course but are asked not impede the riders in any way.

Licence. All riders must have an MTBA licence/ receipt or have purchased a 'Day licence' before riding on the course. Only nominated team members can race. No new members can compete after the race has commenced.


Outside assistance. This race is run under a "Full Assistance" policy. A rider may receive technical and mechanical help from anyone, anywhere on the track.
However:
That assistance must not impede other riders.
The rider/bike must enter the course AT or BEFORE the point where they left the track.
In order to record a time or to transition to the next rider the rider and THE COMPLETE BIKE regardless of how many pieces it may be in must follow the track to the end ONLY powered by the RIDER (ie No assistance in carrying the bike).
In instances where riders are assisted back to transition the team/individual SHALL INFORM THE RACE DIRECTOR the Race Director may: Add time or subtract place.

Types of Bikes. Serviceable and rideable Mountain Bikes with 26", 27" or 29" wheels are allowed. If you would like to ride an ebike for the event you will need to discuss this with the race director before entry. Both front and rear brakes must be in good working order. Whether the bike is geared or single speed is entirely up to you. You may change bikes as many times as you like between laps. Other bikes may be allowed at the discretion of the Race Director. Tandems are not permitted on the course.
Lights. All competitors must use adequate front lighting on their bike or person after the designated time for night laps. For safety reasons and also for enjoyment of night riding it is advised to use a good quality bike light so you can see where you are going. All competitors must have a red rear light affixed to their bike or person after the designated time during night laps. Additionally, an emergency front light is also required should your main light fail (a head torch, flashlight, etc will suffice). The Transition zone staff will not let you enter the course unless you have the lights on your bike or person after the designated time. The designated time will be announced by the Race Director.

Equipment. Riders are to ensure that they carry an adequate supply of water or other appropriate fluids, a full water bottle or equivalent in a hydration bladder when leaving transition. It is recommended that riders also carry puncture repair equipment at all times and lights when applicable.

Rubbish. If you carried or rode it in, then carry or ride it out. Don't trash the track, there will be Feed Zone Bins out on the course so if you need to dispose of rubbish, ruined tubes, broken chains etc then please use the bins or bring it back to transition. Leave nothing except footprints and tyre tracks.

Rider Etiquette. 12 hour racing is known and valued for good sportsmanship. Let's keep that tradition alive for the 12 this year. We want everyone to have a positive experience during this event, and good attitudes while out on the track will go a long way to make it a great event for all. (Note: Poor sportsmanship may result in rider disqualification and is at the sole discretion of the Race Director).

Overtaking. Riding on a course with up to 300 others means that you will be passed or will be overtaking a lot. This must be done safely and it is hoped with a positive attitude and good communication. A simple call of "Track" by the overtaking rider alerts the slower rider that you are there and want to overtake. The slower rider should then pick a spot where they can safely overtake. The slower rider could use terms like "Now" meaning that he/she is ready for you to overtake and the slower rider or may even call out " My Left" or " My Right". You then quickly accelerate past the rider on the side indicated. You can also call out "On your left" or "On your right" to indicate which side you are passing on. It sounds complicated, but essentially it takes just seconds to complete. As the overtaking rider, don't expect miracles as riders of varying abilities compete in 12 hours events and the rider in front will choose when it is safe for them to pull over and let you by. Slower riders should not deliberately impede faster riders however. The rider being overtaken has right-of-way until the overtaking rider is past and clear by a bike length. Yelling "track" from 25m away is not productive either, you must be close to the rider you wish to pass, not just trying to clear the road ahead. At all times, rider walking their bike must step off course to give way to a rider who is riding.

Transition.

The Transition Zone (TZ) is the area where you swap riders and hand over the baton. It is generally confusing and noisy, however, don't stress out in the TZ, after clearing the timing chute, move through and call out your team mates name or team name, more than likely your team mate is waiting for you and making their way into the TZ to do the changeover. If your rider cannot be located, attract the attention of the "man with the microphone" who will call out your team name and usually the riders name as well.

As you come through the TZ, here are a few simple rules to make life easier for everyone
1. WALK, WALK WALK (there is no riding in the TZ)
2. Don't crowd the Timing Chute, hang back a bit as your chance will come.
3. Move forward about 10 metres past the end of the timing chute before calling out for your rider

Helpful hints for a smooth transition

- Don't expect a Grand Prix changeover (it ain't gonna happen)
- Help your team mate with the transition
- After you have completed the transition, VERY promptly clear the area and move outside the TZ to catch your breath, have a chat or warm down

Single File in Finish Chute. at the end of each lap you must pass through the finish line single file to aid in your lap being counted and timed. (At night, cover your headlight so as not to blind the lap counters.